The Villa
Deep in the lush greenery of the Treviso hills
The gently undulating hills of the Montello Gold Coast in the province of Treviso are the natural setting for Villa Serena.
The Villa is an elegant 18th-century-style house set in the heart of the verdant Treviso plain, in the dynamic town of Montebelluna – the footwear capital of the world.
Our family has been involved in the rewarding business of hospitality for three generations, and for many years we've been dedicated to providing the perfect spot for our guests to relax, work or enjoy a cultural experience in a comfortable and welcoming atmosphere.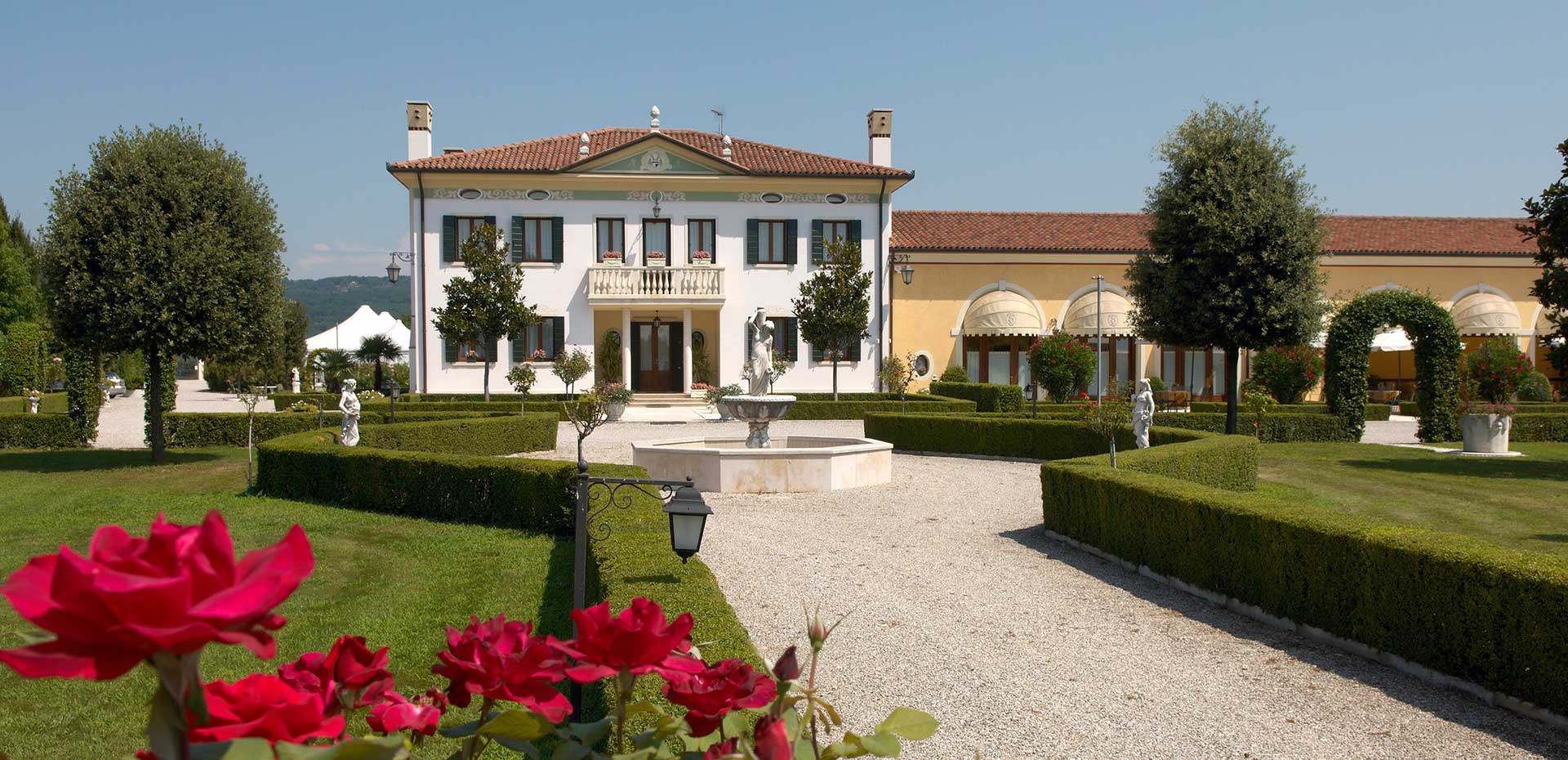 The Villa Serena holiday farm is run by the family: Alessandro and Enrichetta (our parents), my brother Mirco and me – Serena. We have been involved the rewarding business of hospitality for three generations. Our paternal grandparents opened a small 'frasca' – a place of rest and refreshment – in the countryside behind us. About 10 years later they opened a hotel-restaurant with the invaluable help of my father, Alessandro; this is a well-known place in the local area that's still operating today.
In the meantime, we children were growing up. I'm Serena, the eldest. I studied at the hospitality training institute so that I could carry on the family business. My brother and I had been fascinated by the hospitality business ever since we were small, so looking to the future, our parents set about turning their life's dream into reality – the dream of owning a villa in the authentic Veneto style; a villa like Villa Serena.
Thanks to the enormous sacrifices they made, the dream came true in 1992 when they bought the land and the project could begin. The first part of the Villa was built in 1997. We were excited to open the Villa Serena Holiday Farm with its first 10 rooms in 2001. The vineyard, which is run by my brother Mirco, stands to the rear of the Villa, and he grows Pinot Noir, Chardonnay and Glera grapes that go to make Prosecco DOC Treviso wine.